Brighton Bakes – The Book
"Delectable Book of Recipes" Bookseller Magazine (Non-Fiction Pick Spring 2013)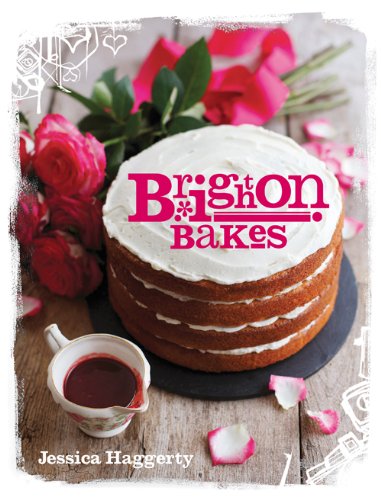 Brighton Bakes is my first book – it's part cookbook, part quirky travelogue of Brighton. I raided charity shops and flea markets to create the look of the pictures, which were shot by the Deputy Art Editor of Good Food Magazine. The recipes reflect this ethos too – I love using forgotten ingredients and updating old recipes in a contemporary way. Of course you don't have to live in Brighton to enjoy the book – it's more of a style and individuality that the book embodies and reflects.
Buy Brighton Bakes at  Amazon
"a tsp of something unexpected, something locally grown, or something from far away salvaged and used in a new and different way…..a wide, wild palette of flavours. The wisdom of the old ways wrapped up with the colour and can-do attitude that makes Brighton so cutting edge."
If you'd like to read some of the national press reviews Brighton Bakes received, please go to the Press page.